In the ever-evolving world of business, being good just doesn't cut it. If you've started to question whether your business can be as great as you need to be when it comes to building and maintaining an IT infrastructure, you're not alone. Many businesses, from the federal government to SMBs to major enterprises, have begun to realize that if they want to be next level in what they do, they need to be next level in IT.
For more than three decades, the n+1 team has been partnering with our clients to provide IT solutions that solve their biggest challenges and achieve outstanding business results. Our certified, experienced IT professionals are dedicated to tailoring end-to-end solutions to meet your needs now and as your business continues to evolve and change.
n+1 builds virtualized and highly-scalable IT solutions that are automated, secure, and application relevant to advance the vision of our clients.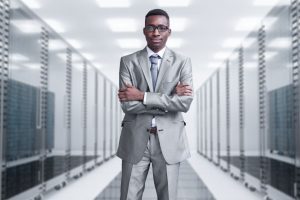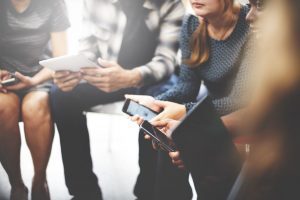 With all of the unknowns in the world today, mobility, flexibility, and scalability are now the standards for today's workforce, so it's vital that teams are able to work together regardless of their location or environment. Our customers have higher expectations than ever, so enabling them to connect whenever and however they choose is a key tenant of our communications offerings. Our clients are poised for growth with the ability to expand and contract as necessary based on the solutions our teams have developed.
n+1 provides our clients with the necessary tools needed to prevent an attack before it occurs. Discussions around the threat of cybersecurity have moved to the highest levels of the boardroom. Modern cyber attacks are developing at break-neck speed, using increasingly legitimate IT tools rather than rudimentary malware. Your business IT security should be of paramount importance. Traditional IT security tools provide very limited protection if user credentials are stolen. Business IT security must be preventative – using the latest tools and software to constantly analyze, learn, and monitor your IT environment and the behavior of users.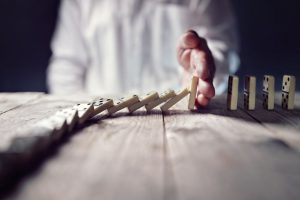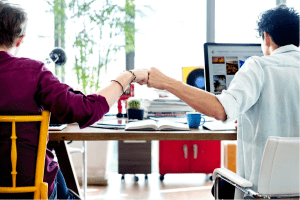 Our collaboration solutions were created to deliver a seamless workplace environment for the modern workforce. n+1 has designed collaboration tools to allow organizations to be connected with seamless collaboration across distributed teams. Regardless of the physical location of an employee, organizations are looking to create more robust employee engagement to enable more productivity and greater business agility. Essentially, working smarter, not harder.
At n+1, we help address concerns about cloud security, cloud stability, and cloud data ownership. We create custom cloud service solutions that help businesses by maximizing uptime by building a customized hybrid cloud services solution with the ability to replicate local data to the cloud.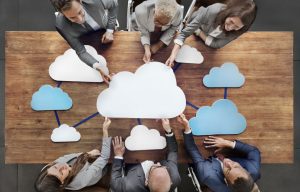 Need Help With Choosing Solutions? We Are Experts!