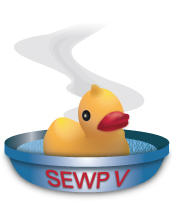 Headquartered in Sterling, Virginia, N+1 Technologies is a small, minority owned business that provides information technology solutions. For more than a decade, N+1 Technologies has supported clients in solving their most challenging IT problems by leveraging industry best practices, technology expertise and past successes. N+1 Technologies is dedicated to providing comprehensive solutions that enable its clients to achieve competitive advantages and mission objectives in their respective markets.
Contract Number: NNG15SC87B
Business Designation(s): Small Business
Group: Group C
NAICS: 541519
Contract Type: Multi-award GWAC (Government-Wide Acquisition Contract)
Contract Users: Supports Information Technology (IT) product needs for all Federal Agencies
Ordering Period: Effective Date: May 1, 2015 – April 30, 2020
Option 1 – Effective May 1, 2020 thru April 30, 2025
Program Manager:
Skyler Smith 
ssmith@nplus1technologies.com  
424-285-0015

561-632-0899
Deputy Program Manager
Christopher Martin
cmartin@nplus1technologies.com
Instructions for Placing Orders:
The SEWP Quote Request Tool ("QRT") is the recommended method for obtaining quotes. When you would like to make a purchase, Delivery Orders (DOs) must be routed through the SEWP BOWL. Please do not send any DOs directly to N+1 Technologies, LLC. All DOs are processed within one business day after receipt of order (ARO) and are electronically forwarded to N+1 Technologies, LLC. via the SEWP BOWL.
Fax orders and completed forms to: 301.286.0317
-OR-
Email PDF or Image Files to: sewporders@sewp.nasa.gov
-OR-
Send orders and completed forms to: SEWP Program Office (BOWL) 10210 Greenbelt Road, Suite #200 Lanham, MD 20706
Telephone: 301.286.1478 | Fax: 301.286.0317
Note: (1) Please ensure all orders are accompanied by the SEWP Fax Cover Sheet. (2) All DOs greater than $5M must include a SEWP Fair Opportunity Form or equivalent information.
Fair Opportunity
FAR 16.505(b) (1) provides that each contractor shall be given fair opportunity to be considered for each order exceeding $3,000 and issued under multiple award contracts. The FAR states that the method to obtain fair opportunity is at the discretion of the CO and that the CO must document the rationale for placement and price of each order. Using the SEWP online Quote Request Tool is the recommended method to assist in this activity and to augment the required decision documentation. The SEWP QRT tool will automatically include the Contract Holders within a selected Group or based on a suggested source.
NOTE: Fair Opportunity to all Contract Holders within one or more SEWP Groups is required. There is no requirement to obtain 3 quotes as long as all Contract Holders within a Group were provided opportunity to provide a quote.
CLIN List
Please visit the Official NASA SEWP V website to view and download a complete up to date N+1 Technologies' SEWP V CLIN List that includes all of N+1's offered contract CLINs with associated CLIN Descriptions, Part Numbers, Manufacturers, Prices, 508 information, and Buy American information. It should be noted that the listed prices are "maximum allowable" prices and when product quotations are requested from N+1 Technologies the prices quoted may be lower. Instructions for obtaining N+1 Technologies' SEWP V CLIN List follow:
Go to the Official NASA SEWP V website, http://www.sewp.nasa.gov
Warranty
Standard Commercial Warranty included; Extended Warranty and Customized Options Available