Everyone at N+1 understands the importance of maintaining the highest standards when it comes to quality. We also understand that these standards are not something that is just done one time. We realize that in order to continually exceed the expectations of our customers, we must constantly evolve and adapt our quality standards to meet the requirements of the ever-changing IT environment. Our ability to be agile and make adjustments quickly allows us to provide quality products and services to our customers, ensuring their success.
ISO 9001:2015 provides assurance for maintaining quality processes and procedures that will be utilized to successfully execute and exceed the requirements of our customers. ISO works to increase customer satisfaction by following identified processes, resulting in high quality work, equating to fewer complaints and swift and effective resolution to any issue we may encounter. Having well-defined job descriptions and objectives allows employees to remain confident in their performance and duties, while allowing N+1 to foster a positive and proficient work environment as well as a company culture where our employees are able to excel. Staying committed to our ISO certification improves processes, mitigates potential risk, reduces inefficiencies and allows us to achieve the greatest caliber of service for our customers.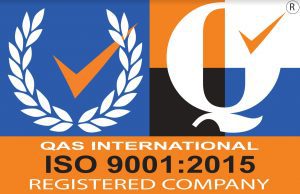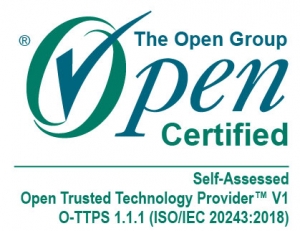 Protecting the Supply Chain
N+1 is well aware of the risk of exploitation that arises as a result of globally sourced information system equipment and transnational suppliers. N+1 recognizes that domestically developed systems may present intentional and unintentional vulnerabilities and risk of supply chain-related compromises. N+1's corporate policies and procedures are in place to reduce the risk of counterfeiting, tainting, product substitution, and other risks related to supply chain management. In addition, we have been certified under the Open Group O-TTPS Certification Program Self-Assessed tier for O-TTPS and ISO/IEC 20243:2018.
The O-TTPS, a standard of The Open Group, provides a set of guidelines, recommendations and requirements that help assure against maliciously tainted and counterfeit products throughout commercial off-the-shelf (COTS) information and communication technology (ICT) product lifecycles.
The standard includes best practices throughout all phases of a product's life cycle: design, sourcing, build, fulfillment, distribution, sustainment, and disposal, thus enhancing the integrity of COTS ICT products and the security of their global supply chains.
This certification program is one of the first of its kind in providing certification for conforming to standards for product integrity coupled with supply chain security.